Vancity Locksmith offers high-quality burglary safes so you can keep your valuables and important papers secure at your home or business.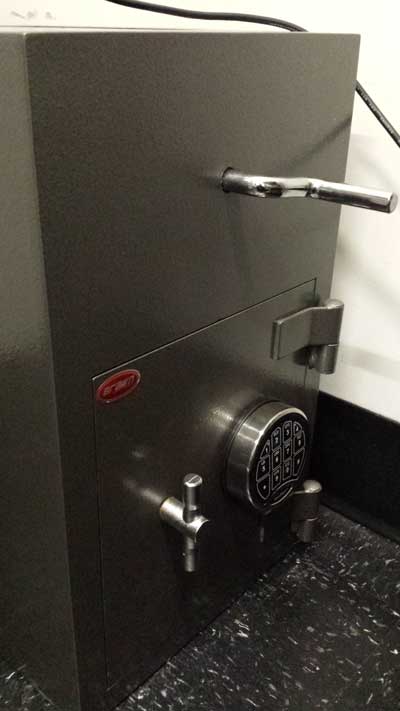 Having a safe at home or at your business premises is very convenient. It allows you to keep money, valuables, and other important documents close to you. Forget about the hassle of having a safe at your bank. You can store your possessions at home, office or shop, with the certainty that they are protected and secure.
We offer our clients the best-rated products by Underwriter Laboratories (U.L.), a global independent safety science company with more than a century of expertise innovating safety solutions.
In order to acquire the UL rate, these products have undergone extensive testing such as attacks of hammers, chisels, and wrenches, among many others, for a period of time. These safes not only protect your valuables from burglars, but also from natural causes such as fire.
There are many safes in the market, but not all of them safeguard your valuables and assets securely. Whether you are looking for a safe for your home or a depository safe – which are ideal for cash management operations and money transactions – there is an option for you. At Vancity Locksmith, we have the knowledge and product expertise to help you choose the right safe according to your needs and budget.
When you contact us, our professional team members can explain what safe is best suited for you, according to your particular situation, and can expertly install it, if required.
Call us now and mention your interest in a safe. After asking you a few questions, we can provide you with a range of options and prices over the phone.
At Vancity Locksmith we understand the importance that some valuables and important documents have in your life. Our professional and friendly locksmiths can advise you on which safe best fits your needs and install it in your home or business.