Vancity Locksmith can repair your locks- so that they work like the day they were installed!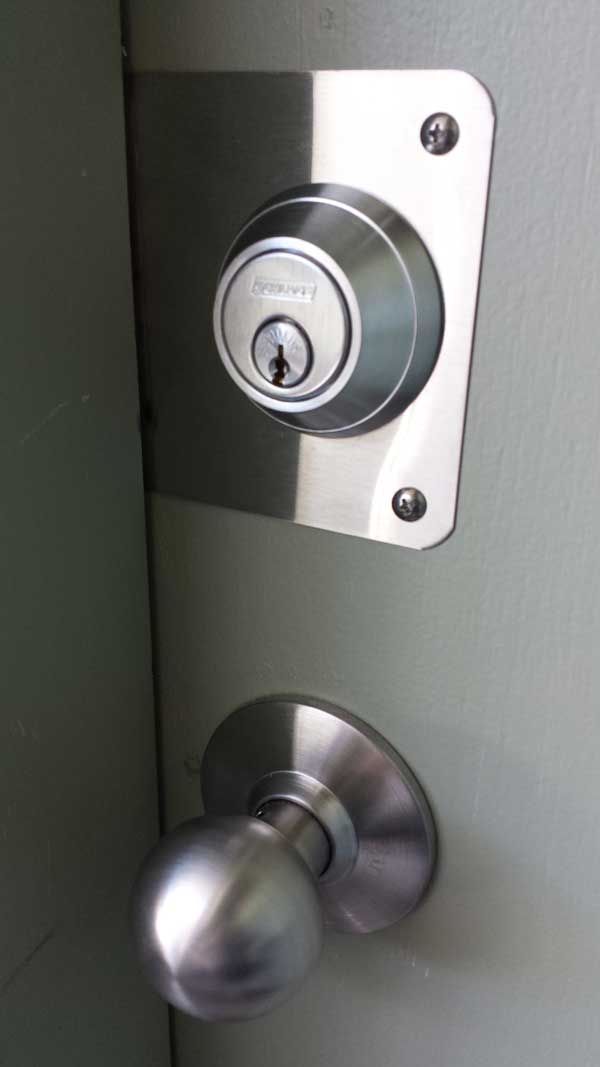 If your lock has been giving you a hard time lately, is getting jammed or your keys have snapped in the lock, it could be a warning sign you should not ignore.
A poorly functioning lock is not only a nuisance, but could also lead to a lockout or can become an easy target for burglars. Don't expose your family or business to an unfortunate experience. We can help repair or replace your home or business premises locks.
Our 24-hour mobile locksmith service specializes in repairing all types of locks and is prepared to help you anytime. We will arrive at the location where the emergency is taking place and respond quickly and efficiently.
Lock Repairs
Sometimes a lock that is not functioning properly can be easily fixed by an expert. Our experienced technicians will assess if your lock can be repaired, as this solution can be faster and more affordable than replacing an entire locking mechanism. As a licensed and certified locksmith, we have the skills and qualifications to repair or replace any type of lock and to respond to any emergency.
Avoid putting yourself in a situation of having to deal with a locksmith emergency. Don't wait until it's too late to fix your lock and the expenses become higher.
Locks we can repair
Residential locks
Business locks
Automobile locks
Safes
Padlocks
Combination locks
Electronic locks
Mailbox Locks
Should you replace your lock?
Sometimes a lock cannot be repaired because it is too old, the spare parts are no longer available, or it no longer makes sense to do so. In these cases, our experts will give your various alternatives according to your security needs and budget. Vancity Locksmith can replace your locking mechanism abiding to the highest security and quality standards.
We understand that keeping your home or business safe is a matter that cannot wait. We will send a representative to replace your lock quickly at any time, as we offer 24-hour mobile services, anywhere in the Lower Mainland.
Vehicle Lock Repairs
Getting locked out of your vehicle is a particularly stressful scenario. We specialize in vehicle lock repairs. Our licensed professionals can help you out if you find yourself locked out of your vehicle regardless of the time. If your vehicle's locks are acting erratically, our team of mobile professional locksmiths can inspect your locks to prevent an inconvenience in the future.
What Vancity Locksmith Offers You
Reliable Advise
When you call, a Vancity Locksmith representative will ask you a few questions to determine your situation and propose alternatives according to your needs and budget. We want to give you an estimate as close to the final price as possible.
Round-the-clock service
Regardless of the day and time, you can be assured that a Vancity Locksmith will quickly arrive at your location to address your problem in a professional and friendly fashion.
Expertise and know-how
Our highly trained locksmiths are insured and bonded, and know their way around any situation presented by a door, lock or deadbolt.
At Vancity Locksmith, our number one priority is keeping your family and business safe. Call us now at 778. 888.3180 and we'll provide an accurate estimate over the phone, as well as fast and reliable service to the Lower Mainland.